WHO ARE WE? OUR STORY...and how we work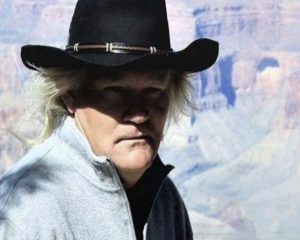 GARY PFALZBOT Aka, "THE JOLLY GERMAN"
Born in California and raised in California, Oregon and Kentucky, Robert Gary Pfalzbot is a Disabled American Veteran who served 4 years in the Air Force. He has also worked as an Electronics Engineer and currently is a Webmaster, Author, Musician, Songwriter and Composer.

His engaging sense of humor and friendly personality have carried him successfully through all manner of adversity. This served to define his character early on and because of his also largely German heritage earned him the moniker, "The Jolly German," which has stuck with him for nearly 50 years.

Armed with a passion for music, songwriting and formal music training, The Jolly German's musical tastes run the gamut from Rock, Pop and Country to Classical, with few exceptions in between.

His specialty instrument is lead guitar, but he also plays bass guitar, keyboards and a variety of other instruments. As a result of Covid lockdowns, he now augments playing his live instruments with digital recording software when creating his original music.

In addition to music, Gary also loves animals and is hopelessly devoted to life on a farm. Gary and Pamela Pfalzbot (his wife of nearly 25 years and also a Veteran) currently reside in Southeastern Colorado on an 80 acre farm.

Their country lifestyle is never boring. There is always something to be done on a farm, but it definitely demands good time management to keep everyone accounted for and healthy. Ultimately, that discipline combined with his military service skills allows Gary to more readily identify and assess problems, and to usually come up quickly with potential solutions while designing websites for his clients.

In addition to his Jolly German Web Services, Gary continues the daily management of his world-renowned Goatworld.com agricultural site and its active companion Facebook group. He originally created Goatworld.com back in the year, 2000, after receiving the domain as a Valentine's Day gift from Pamela. "See what you can do with this," she told him. He was intrigued with the possibilities and went to work. The result has been an impressive and World-famous education site, which has been continually active for nearly 25 years.

Soon after creating Goatworld.com back in the day, Gary also introduced Goat911.com. Both sites have had a huge impact over time on the U.S. Goat Meat and Pet Goat Industries, which until he came along, had been eclipsed in the U.S. by the long-standing Dairy Goat and Sheep Industries. At that time, most U.S. veterinary education for goats was limited to dairy goats. Goat and sheep information resources were frequently combined, even though nutritional and behavioral needs were different between the two species. This approach to goat care left a huge number of questions for those goat owners who were slowly gaining interest in other uses for goats, such as meat, fiber, pack and pet goats.

To fill these gaps, Gary introduced community-based sharing of information online for all goat owners, which was a scarce commodity back then for all but dairy goat owners. For those without proper medical and nutritional resources offline, his efforts helped to foster a much-needed American online networking movement in agricultural content-sharing. It continues to be extremely popular amongst farmers and ranchers today, not only in the U.S.A., but across the entire globe.

Through his websites, Gary's concerted efforts to highlight just how multipurpose these curious and often affectionate animals could be in American culture began to pay off for all goat owners. He emphasized basic veterinary needs for all types and breeds of goats versus sheep, who have some specifically different nutritional requirements. He also vigorously researched and sought advice from experts around the world as to both the similarities and differences between goat breeds and their individual care.

It is now widely agreed by goat market and university experts throughout North America that the information presented on Gary's websites helped to dramatically change perceptions, to such a degree that the goat meat and the "goats as pets" industries are now stand-alone entities in their own right.

Universities, organizations and magazines have contacted him frequently over the years to get his opinions and advice based both on his research and his own hands-on experiences with many types of goats.

As an added result, the coveted and often-imitated Goatworld.com Library is now thousands of pages, articles and photos strong. It is still growing, thanks to Gary's continued daily dedication to the site.

Newer, smaller sites continue to come and go, but none can match the wealth of resources offered by Goatworld.com. He concurrently manages his Facebook Goatworld.com group, which is now 5,000+ members strong worldwide.

During the pandemic, the Jolly German (JGR) Design Team took on an energetic new client and built a very nice, but complex website which started as 4 sites in one. That project recently reached a turning point, where the client is now ready to take on more hands-on responsibility for the content, which has caused her to streamline the 4-site project down to 2 subsites... an online store and a ranch site. This change will be much more realistic for the client to manage and should also be a good thing for JGR, as it will allow Gary to still maintain that site, but also focus on a new client or two.

You'd think Gary would be glad for the break in the workload, but he likes to keep busy, so early in 2022, he also finally started work on a major remodel for Goatworld.com and a minor redo of JollyGerman.com. He is also diligent about working on his music every day, to include playing his live instruments (mostly guitar and keyboards). He has a budding YouTube channel and plans to grow that in the future with more original music. Because of the pandemic, he was forced to put together a new home studio for his music. This turned out to be a positive change as he can now offer some music services as well as the website design.

Of course, there's always something that needs doing on the farm, if things start to get too quiet, lol…like keeping an eye on that new baby llama Gary just noticed out in the pasture.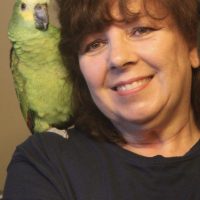 PAMELA PFALZBOT, Aka "CAP"
Born in Michigan to an Army soldier, Pamela was raised in Michigan, Missouri and West Germany. She is a Disabled American Veteran who served the U.S. Army for a total of 12 years, attaining the rank of Captain, ergo her nickname "Cap."

Cap's plan was always to attend college for a degree in Graphic Design. Originally, she had no plans to join the military, but while attending college for Art in Southwest Missouri, she joined ROTC, where she fell in love with Military Science and ultimately earned her Officer's commission in 1981.

After completing her B.F.A in 1983, she signed up for active duty, expecting to return to civilian life in 3 years. Instead, she went on to serve in the U.S. Army for a total of 12 years. As time passed, injuries sustained on Active Duty became increasing difficult to manage. Because of this, she reluctantly decided to medically retire in 1991 and began to pursue her main interests in Fine Art and Photography.

In 1996, she met Gary Pfalzbot in an AOL chatroom while each of them was attempting to brush up on their German language skills. They discussed their time spent in West Germany serving NATO and found the camaraderie of military service, their love for animals, art and music, computers and science were all interests they enjoyed sharing with one another.

They visited each other offline in to see if they were indeed suited for one another and by December 1996, Gary moved from California to Missouri where Cap was living at the time, near her family. Two years later, they married. For them, it's been one adventure after another between art, music, business ventures and raising farm animals.

In 2003, the couple made a big move from Missouri to the mountains of Colorado to help out a friend. Even though the original plan did not work out as planned, rather than move back to Missouri, they decided to stay and explore what Colorado had to offer. They rented a 4-acre homestead and continued to raise goats, horses, chickens and other animals for 3 years. Gary played live music with local bands and built websites in his spare time. Meanwhile, Pamela discovered her new passion for crystal mining and the challenges of the mountain lifestyle. They loved living on top of their Colorado Mountain, with a larger than life view of Pikes Peak from their deck.

In 2006, their landlords suddenly announced they were divorcing, requiring the Pfalzbots to move out quickly. Searching for a new place where they could house their menagerie of animals was not an easy task. They had loved their rental property and would have bought it if the opportunity had presented itself. Sadly, it did not, and time was not on their side to find a comparable place to rent.

Since they could not find another suitable mountain property in such a short timeframe, at a price they could afford to buy, they settled for the purchase of an 80-acre farm on the drier, windswept plains of Southeastern Colorado, a few hours south of their former location. They had hoped that eventually they would find their dream property in the mountains and could then sell their farm in the Valley. But, as they say, life happens, so for the foreseeable future they will continue to reside on their farm with a much smaller herd of goats and the rest of their animals, to include Yorvi, their Amazon parrot, pictured above in the photo with Cap.

As for Cap, she kept her hand lightly in the music business as Gary's personal agent and songwriting partner. However, her primary passion is still for Fine Art, to include painting, sculpture and photography. After they moved to the farm, she had initially planned to seriously rekindle her art and writing hobbies, but quickly realized she would need more work space to get it all accomplished. Adding space onto their farmhouse would prove to be a fairly expensive project, so that dream is still on the back burner.

She would love to move to a property with a larger house and more trees where they could continue their farming lifestyle, but have the extra workspace where she could more comfortably pursue her personal interests.

Meanwhile, she loves writing lyrics for Gary's original songs as needed, is working on some GoatWorld merchandise ideas and learning more about building websites every day.

Gary has helped her rearrange some of the space within their small farmhouse to use for office and much needed crafting space, with the promise of a painting studio to follow. To his credit, Gary has always enthusiastically supported Cap in the ongoing pursuit of her artistic dreams, so Cap is banking on the idea that her Art studio will indeed become a reality one way or another.

It was with this vision in mind, that when Gary approached her about helping him with the website services, she agreed on the promise that he would help her gain her studio space and to help her develop her personal website to showcase her work when the time was right. He agreed.

"As for The Jolly German Web Services business, The Internet can sometimes seem like an economic and emotional minefield," says Pamela. "Lots of technical hurdles and social media trends to be kept aware of, especially from a marketing perspective. Fortunately, we've been dealing with the Internet together since its infancy in 1996, so we're kind of used to a lot of changes. That experience means to us that it can also be a marvelous adventure, full of personal and business challenges, as well as many good surprises along the way.

It's all a matter of perception, fortitude and attitude - in my opinion. Overall, I'm very happy to be part of this business venture and helping Gary do something he loves so much.

"Hopefully," she adds with a twinkle in her eye, "We can bring in enough money for him to make good on his promise of building my Art Studio soon.

Or perhaps an even better outcome (for me) will be that we'll actually be able to move to a "better for us" location out of the wind and with more already built-in workspace for my painting endeavors.

Either way, it looks like we'll both be kept very busy working toward either of those worthy goals.

As long as our clients are happy, we've still got each other and can keep our animals fed properly during these uncertain times, I'll be okay with it either way. Gary loves the farm here, but he'll be happy anywhere as long as I'm happy. Good vibes and a sense of humor are how we survive through all this insanity. The bonus is that I'm able to put my Graphic Design background to work as I learn more about the website design. Works for us."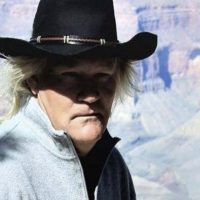 THE COMBINED WORK PHILOSOPHY OF THE JOLLY GERMAN DESIGN TEAM - His view

Gary says, "The biggest hurdle we've encountered, so far, is time management by the client due to a misperception of what a website can do for them. Some clients expect us to just grow their business for them. Others take their time getting us the content we need to enhance the site for them. Some of them think that once they have a website, things will magically take off and make them successful.

We can certainly suggest to our clients how they may grow their customer base and are happy to do that. At the same time, I do my best to tweak the site technically toward that goal based on my market experience, but the bottom line is that the client must also be willing to continually work their market niche on their end, in order to help their business grow in productivity.

Without that additional effort, the website becomes 'just another car sitting in the garage - full of potential with nowhere to go.'

Our challenge is to convince clients that it all can be worth it, if they look at being part of the overall team effort of making their business or project successful. Building a website is not a service you just buy and expect it to work a certain way...it is an investment you continue to nurture as it grows."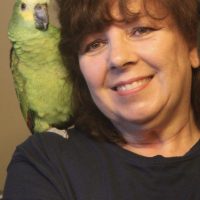 THE COMBINED WORK PHILOSOPHY OF THE JOLLY GERMAN DESIGN TEAM - Her view
Cap adds, "We're very flexible for our clients. While it's not practical to be making changes every time we turn around, as long as our clients are willing to put in the necessary time and effort on their end, we are more than willing to try new ideas, change out color schemes or add new content such as a blog or other features, in order to make the website product one we can all be proud of and happy with in the end.

That said, some efforts will take longer than others to get just right for the client.

As designers, patience is also a virtue that must be steadily employed to endure what can often seem like an economic minefield in these uncertain times.

For both us and the client, persistence is the best ally. In addition to dedication to the overall goals, consistency and creativity are our most useful weapons, while trying to help client's stake their claims on this sometimes merciless frontier. As I said earlier, the flip side of all that is that it can also be a marvelous adventure, full of good surprises along the way - it's all a matter of perception and attitude, in my opinion."